Massage Therapy in Hot Springs
Discover Therapeutic Massage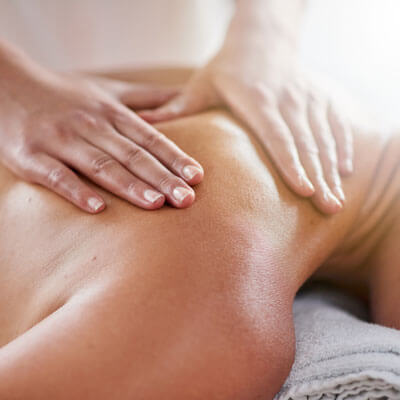 At Body in Balance Chiropractic, we take a specialized approach to therapeutic massage, offering a level of care that goes far beyond what you might experience at a traditional spa. Our team of highly experienced massage therapists works alongside Dr. Neil to create personalized care plans designed to help you achieve your wellness goals.
The Difference in Our Approach
Unlike typical massages offered at spas, our therapists specifically tailor their care to address your individual needs and health concerns. We focus on more than just providing relaxation; our goal is to improve your overall well-being. Whether you're looking to increase range of motion, reduce muscle spasms, or alleviate chronic pain, our skilled therapists are dedicated to getting you better.
NEW Patients

For those new to massage therapy, we provide an information sheet about what to expect on your first visit. We're here to help—we encourage you to reach out to us if you have any concerns or inquiries. Our friendly staff will gladly provide guidance on what to wear, what to bring, and any other information you may need to make your first visit comfortable and enjoyable.
Customized Techniques
Our therapists have honed their skills through years of experience and training, mastering a variety of techniques. They utilize a wide range of modalities, including deep tissue massage, to address specific areas of concern and provide targeted relief.
Potential Benefits
Therapeutic massage can be beneficial for both acute and chronic conditions. By combining this therapy with chiropractic care, we aim to enhance the effectiveness of your treatment.
Our therapists work closely with your doctor to ensure your massage sessions complement your overall care plan, leading to improved results and a faster recovery.
Insurance Coverage
Did you know that some insurance plans cover medically necessary massage therapy? At Body in Balance Chiropractic, we understand that the cost of care is an important consideration for many patients. That's why we recommend exploring your insurance coverage options, as you may be surprised to learn that massage therapy is included.
That Extra Special Touch
Ready to experience the benefits of therapeutic massage at Body in Balance Chiropractic? Don't wait any longer, book an appointment with one of our skilled therapists today. Discover the difference that personalized care and a holistic approach can make in your journey to optimal wellness.
Call us now at (501) 767-0900 or visit our website to schedule your massage session.
CONTACT US
---
Massage Therapy Hot Springs AR | (501) 767-0900