About Body in Balance Chiropractic
Body in Balance Chiropractic has been serving the Hot Springs community since 1993, and at our current facility since 2007. Chiropractor Dr. James Neil took over the practice in 2021, after many years working with other top doctors in the field. He looks forward to serving the people in this area for many years to come.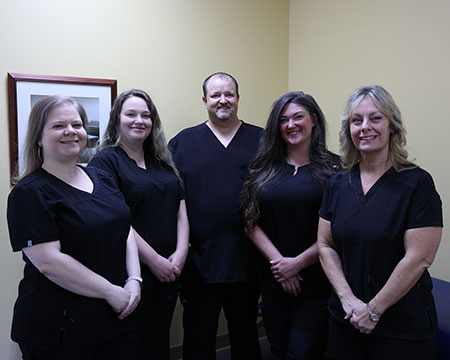 Our Purpose
Our purpose is to help our community be as healthy as possible, with a focus on educating our patients. We help them understand more about their health and well-being, and what to do to improve their lives.
We take a family approach, treating patients from newborns to older seniors. And we're geared toward helping folks get better, while also knowing what their part is to get there.
You're Our #1 Priority
At our practice, top-quality patient care is our priority. Our staff are really friendly and caring, and unlike many practices, we take the time to listen to our patients. Our whole-person approach to care ensures you get the care you deserve.
That doesn't mean you'll find a cold, clinical feel when you come to our office. Our practice is fun, vibrant, and consistently positive! We may have fun with people all the time, but that doesn't take away from our commitment to providing everyone with outstanding care.
Results You Can See
Some of our most remarkable cases are those where a patient comes in with chronic pain, and we're able to give them relief in a really brief period of care. In one case, we had a patient with severe headaches daily, all day long, for over 10 years. He told us he would have to stop on his way to work every single morning and throw up, because his head would hurt so badly.
After just a few visits at our clinic, he was completely headache free. It changed his life.
---
About Body in Balance Chiropractic | (501) 767-0900