---
BOOK ONLINE
Already a Patient? Click Here:
New Here? Great! We're Glad To Have You!
You'll Book With This Form For Your First Visit With Dr. Neil:

CONTACT
Body in Balance Chiropractic
1557 Airport Road Suite A
Hot Springs, AR 71913
T: (501) 767-0900
Schedule a Consultation Today
Contact our office to schedule an appointment and get your health back. Speak to a staff member or book conveniently online. We look forward to seeing you.
FIND US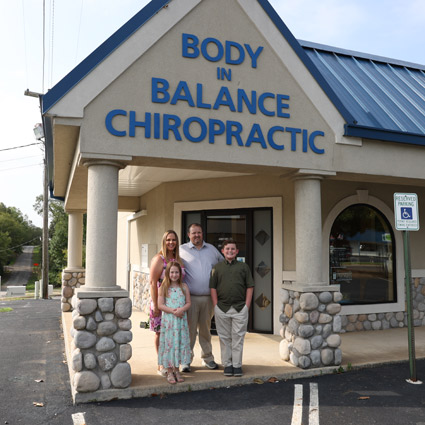 Our practice is located in a small shopping center on Airport Road, ½ mile west of the Lake Hamilton bridge and one block east of the stop light at Adcock Road and Airport Road. We're next to Liberty Tax and NV Salon. There is available parking in front of and behind the building. Look for the bright blue roof on the tan/rock building.
We offer same-day appointments, where available. We make every effort to see urgent appointments as soon as possible. Call our office right away; we'll find a way to make it work. On-site X-rays for your convenience.
Body in Balance Chiropractic is in-network with most insurance plans, and Medicare and HSA plans are accepted. Medicaid is not accepted. Auto accident assignment accepted as well.
We accept all major credit cards. Prepayment options, and military and first responder discounts available.